Distribution Requirements
The following are the distribution requirements: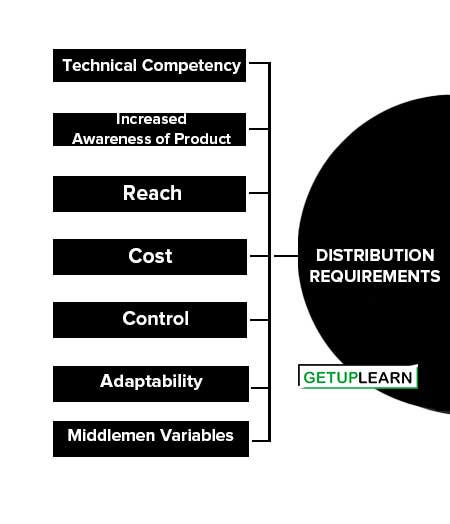 Technical Competency
For a high-tech item like a PC, channel members have to be technically equipped to satisfy all the queries and doubts of the customer (who may not be aware of the technicalities of the PC).
Increased Awareness of Product
The PC (which is very low on the priority list of customers) requires the effort of the channel to increase awareness regarding the product to motivate customers in developing an interest in the product. These functions can be done both by the franchise as well as the company-owned outlet.
Reach
As the company plans to market in four southern states of India, it would require a carrying and forwarding agent in each state. Since both the alternatives (franchises and company showrooms) satisfy the buyer's as well as distributors' needs, they need to be evaluated on cost, control, middleman profitability, and adaptability.
Cost
The company showroom will be a costly choice because of the overhead of maintaining the staff and showroom.
Control
While maximum control can be exercised in a company-owned showroom, the required control can be exercised over a franchisee also as the franchisee's business is solely dependent on the image of the company.
Adaptability
In case the company wants to modify the channel design in the future, the franchisee would be more adaptable as compared to a company showroom.
Middlemen Variables
Profitability to the middlemen is projected to be moderate in the initial years and high in subsequent years as the demand for PCs would increase over time.
---
FAQs About the Distribution Requirements
What are the distribution requirements?
These are the distribution requirements 1. Technical Competency 2. Increased Awareness of the Product 3. Reach 4. Cost 5. Control 6. Adaptability 7. Middlemen Variables.