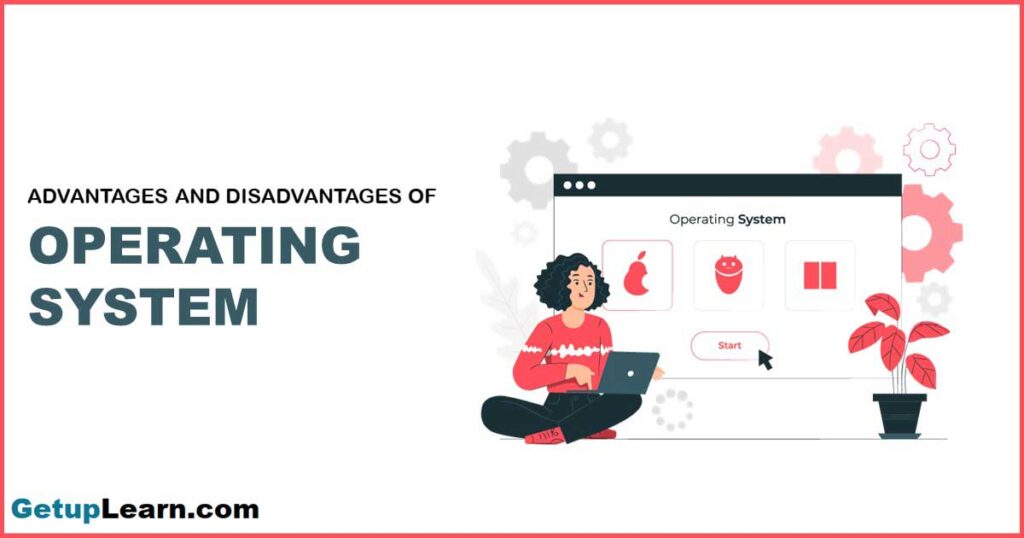 Why do we need an Operating System?
The operating system performs diverse roles to the computer. Both software and hardware are driven by the presence of an operating system in a computer.
Below are some roles of the operating system:
It manages the hardware and software of the system,

Booting the computer.

Management authorizations.

File management.

Provides a user interface.

Security.
---
Advantages of Operating System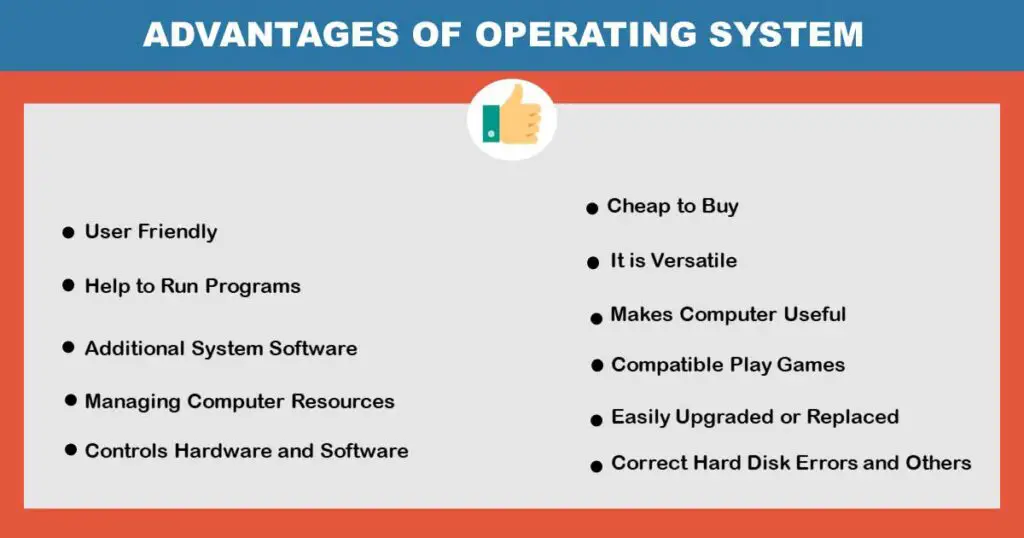 Below are some advantages of the operating system:
Additional System Software
It comes with other additional system software: Operating system does not work alone; it incorporates the services of other systems or utilities that help in the enhancing of our computer performance. Examples include: Scandisk, disk defragmenter, etc. can be used to correct errors.
Help to Run Programs
It enables the user to run their own computer without any knowledge of coding: Unlike disk operating system, modern operating system like windows provides an interface for users to make use of their mouse and their mouse and click on preferred options as well as keyboard where necessary.
It does not require the user to type in codes or commands using the keyboard like DOS or UNIX operating system.
Managing Computer Resources
It helps in managing computer resources: The computer helps in directing hardware components and detecting when any is bad. Even though hardware components like RAM, hard disk, processor, etc. perform a vital role in the computer, the operating system still directs them on what to do.
Controls Hardware and Software
It controls both hardware and software: hardware is mostly driven by their specific software but the software, on the other hand, does not have permission to do this if the operating system is missing. This is because; it is the operating system that drives software while software, drives hardware.
User Friendly
It is user-friendly: It provides an interface for communication between computer and user through dialogue boxes etc.
It is Versatile
It is versatile: An operating system is versatile because; a particular operating system can be installed on as many computers as possible without any problem. It can as well help in scheduling, loading, executing, multitasking, and multi-processing data in a matter of minutes.
Makes Computer Useful
An operating system makes a computer useful: Without an operating system, a computer is just pieces of hardware. Any computer without an operating system is worth throwing away because it is only the operating system that enables us to make use of our computer to process data into meaningful information.
Cheap to Buy
T is cheap to buy: An operating system is not expensive compared to the role it performs. The price of an operating system in the market has made it possible for even low-income earners to afford it.
Easily Upgraded or Replaced
It can be upgraded or replaced: Developers of an operating system are not sleeping. They often develop newer versions of their existing product. These new versions can be used to upgrade the existing one to the new version or to replace the former with the latter.
Compatible Play Games
Modern operating systems are plug-and-play compatible: Operating systems are now developed in such a manner that they can be used to automatically detect the presence of hardware components as well as configuring this hardware automatically without user intervention.
Correct Hard Disk Errors and Others
It can be used to correct hard disk errors: Every computer is vulnerable to malware and spyware like viruses, Trojan horses, worms, etc. If an anti-virus program is not installed. Operating system drivers could be eaten up by these unwanted files and therefore make our computer useless.
In spite of these dangers, a new operating system can be used to format an existing operating system as well as the viruses contained in that hard drive and therefore, make our computer usable again.
---
Disadvantages of Operating System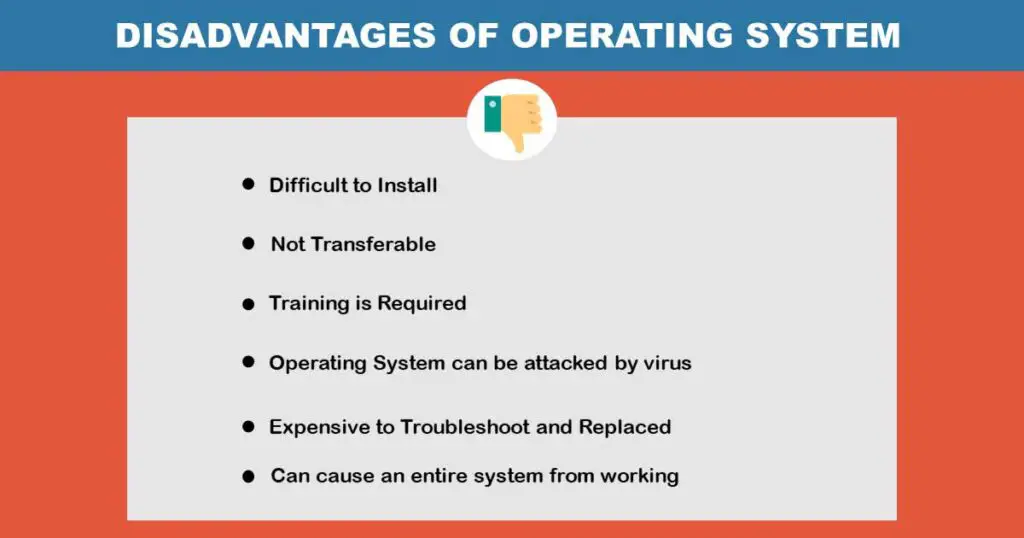 The followings are some disadvantages of operating system to the computer:
Training is Required
Training is required: In order to use an operating system, a user is expected to have attained or acquired some knowledge and skills of the computer as well as the operating system so as not to cause harm to the computer. This training normally takes a minimum of three months which is time-consuming.
Operating System can be attacked by virus
An operating system can be attacked by a virus just like every other software, and operating can be eaten up by viruses, Trojan horses, etc. hence, it does not have any power of its own to stop viruses from invading the computer except via the help of an anti-virus program.
Difficult to Install
It is difficult to install: To install an operating system requires series of steps and settings in order to install. This is a clear indicator that an operating system cannot be installed by anybody, but by somebody with the knowledge on how to install and uninstall it.
Expensive to Troubleshoot and Replaced
It is expensive to troubleshoot and replaced: The cost of troubleshooting or replacing a new operating system on a computer could lead to the damage or loss of important files and documents.
Not Transferable
Operating systems are not transferable: An operating system cannot be installed in a particular hard disk and use in another computer as doing so will require formatting the former operating system. It cannot be transferred or installed on a network.
Can cause an entire system from working
It can cause an entire system from working: A faulty or corrupt driver of the operating system could lead to the breakdown or malfunctioning of the entire operating system as well as the computer.
---